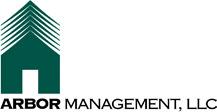 Committed Property Management
As the management affiliate for Leon N. Weiner & Associates, Inc, Arbor Management, LLC, a full-service property management company with over 30 years of experience, is responsible for the continued success of over 4500 apartment units throughout the Mid-Atlantic and New England.
Through the combination of a dedicated, highly professional management staff and the work of its full-time social service coordinators, many with offices at properties managed by Arbor, the company aims to provide a high-quality living environment for its tenants. Arbor enhances its tenants' lives by providing social service programs at many of its sites, such as on-site job skills training, after-school programs, personal financial planning, computer lab facilities, and summer recreational programs for the children of its residents.
In an effort to bring the highest level of professionalism to their positions, senior managers for Arbor Management, LLC have acquired their Certified Property Manager (CPM) and Registered Apartment Manager (RAM) designations and are engaged in continuing education and training. Arbor Management, LLC has been listed among the top ten property management firms in the country by the National Center for Housing Management and has received awards from the National Association of Home Builders.
Company Mission Statement
Arbor Management, LLC is the property management affiliate of Leon N. Weiner & Associates, Inc. Leon N. Weiner & Associates, Inc. is committed to upholding the legacy of its founder and namesake, whose work began over 60 years ago. With passion and principle, Leon N. Weiner & Associates, Inc. and its affiliated companies, Arbor Management, LLC and Renewal Housing Associates, LLC, are dedicated to the development, preservation, and management of quality, affordable housing for all citizens. As an organization, we promote an imaginative, professional, and ethical employee culture necessary to fulfill the enduring vision of Leon N. Weiner, a true champion for the cause of affordable housing in this country.